Mind Blowers Volume One
2001
Past & Present PAPRCD2033
Track List:
ED WOOL AND THE NOMADS - I Need Somebody, THE EARLY DOORS - Go Insane, THE UNDECIDED - Make Her Cry, THE LIVERPOOL SET - Seventeen Tears To The End, THE TROPICS - As Time's Gone, THE OLIVERS - I Saw What You Did, THE ID - Boil The Kettle Mother, THIRTEENTH FLOOR ELEVATORS - Tried To Hide (non LP B-side), THE GUILLOTEENS - Wild Child, BUMP - Winston Build The Bridge, THE TRAVELLING SALESMEN - Days Of My Years, THE SPIKEDRIVERS - Baby Wont You Let Me Tell You How I Lost My Mind, 49th PARALLEL - Laborer, THE MUSTARD MEN - I Love My Baby.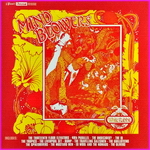 Review:
Now THIS is an interesting comp, originally released on the obscure American label White Rabbit in 1983, I think with the intention of starting a series of comps (that never happened as far as we know...) to find this on vinyl would indeed be a discovery, you would most likely trip over a pile of Unicorn kak before you found this album!!!
Thankfully those nice people from Past & Present have found a good enough copy to master off and released this gem on CD for everyone who missed it first time around to enjoy, and enjoy you will!!. Contained here are some serious 'psychedelic crown jewels' and long lost artifacts that deserve their place in any discerning psychedelic CD collection.
Mind Blowers opens with Ed Wool and The Nomads hailing from Rochester, New York with I Need Somebody which was the b-side of their first single Please,Please Don't Go on RCA Victor in 1966. Ed Wool comes across somewhere between Roky Erickson and Eric Burdon for those that like their vocals snarly.....
Next up is a real rarity, a very early demo recording from The Doors (that also turned up on Turds On A Bum Ride Volume 4) that features a barely recognisable Jim Morrison, Manzarek and Densmore and, I think, remains unreleased so will be a must for Doors fans on that basis alone.
The Undecided? from Dearborn, Michigan are next up with this stomping punk classic from 1966 (that has since been included on Michigan Mayhem Volume 1 and also Garage Punk Unknowns) that unfortunately was their first and last single. The Liverpool Set, who are in fact Canadian! are next up with Seventeen Tears To The End. This was their last single, released in 1966 with their first two singles more in the British Beat Group vein.
Now here is an absolute garage punk classic, one of THE best and certainly most famous, As Times Gone by The Tropics, another heavily comped band who released this seminal slice of garage history in 1967. These dudes were from Tampa Bay, Florida and released a string of singles between 1965 and 1969 and went on to spawn other seminal Florida bands such as White Witch, who played some serious Hard Rock years later (1972) and looked like an early version of Kiss...
Enough of that, let's move on to The Olivers from Fort Wayne, Indiana and this organ driven punker from 1966 which was in fact a B-side to their first single (Beeker Street) which as with this track has made appearances on various comps over the years, including Michigan Mayhem Volume 1 and on Gone Volume 1, on Gone this is rather dubiously credited to 'Madson' (read Max Wallers 'conspiracy theory'...).
Moving swiftly on we take our first visit to weirdsville on this juicy comp by way of The ID, a bunch of deranged fuckers who created this top shelf acid punk slab of dementia that will have you reaching for the largactyl within seconds.......this is THE best track here, without a doubt. Not surprisingly it also made an appearance on the East Side Digital version of Pebbles 2 although should really have featured on Pebbles 3 The Acid Gallery, how did you miss this gem Greg?
The b-side version of Tried To Hide from the 13th Floor Elevators is included here and makes an interesting addition being significantly different from the album version. From Memphis, Tennesee and apparently good friends of Elvis come The Guilloteens with this mediocre punk influenced A-side from 1966 'Wild Child'. Bump from Michigan supply the next track, an organ led, slightly punk but veering towards 70's Progger that was released as their first single in 1969, the band later recorded an expectedly 'organ fest' of a Prog album in 1970 (re-released on Gear Fab).
Now we travel back to Texas, fittingly with The Travelling Salesmen who released this sole single in 1967, which although reasonably interesting is all over very quickly, only lasting 1:52!!.
We move back to Detroit, Michigan with The Spikedrivers and Baby Won't You Let Me Tell You How I Lost My Mind which sounds very 'West Coast' with leanings towards psych/folk. Apparently although they were all from Detroit the band actually formed in SF which may go some way to explaining their 'San Francisco' sound on this 1966 b-side.
Next up are 49th Parallel who hail from Calgary, Alberta, Canada who bring us Labourer, the A-side of their first single in 1966, a catchy fuzz guitar driven punker. Some of their other material can be found on Endless Journey Phase 3, Journey To Tyme Volume 3 and Gone 2 - Basement Walls.
Finally this great comp is brought to a close with The Mustard Men from Milwaukee, Wisconsin and the B-side to their sole 1965 single which is a strong contender for 'First 60's Punk Song' being part of the emerging Garage Punk sound in 1965 alongside other 'possible firsts' as The Starfires - I Never Loved Her (May 1965), The Castaways - Liar Liar (May 1965) and perhaps the 'winner' of this acclaimed title ? & The Mysterians - 96 Tears (when in 1965 was this released?)
Another fine offering from Past & Present containing some fantastic rarities and if you've never heard 'Boil The Kettle Mother' it's worth your £11.95 just to own this shredding piece of acid drenched dementia........"I want to feel the steam Mother..."
Reviewed by pOoTer - suffering full-on meltdown in August 2002.
Mindrocker Box Set - An Anthology of US 60's Punk (CD)
2002
Past & Present PAPRBOX5
Track List:
VOLUME 1
01. THE BROGUES - I Aint No Miracle Worker, 02. CHOSEN FEW - Nobody But Me, 03. THE AU GO-GO-S - All Over Town, 04. CHRIS MORGAN & THE TOGAS - There She Goes, 05. THE KNICKERBOCKERS - One Track Mind, 06. THE TIKIS - If Ive Been Dreaming, 07. MARK & THE ESCORTS - Get Your Baby, 08. THE OTHER HALF - Mr Pharmacist, 09. JEFFERSON HANDKERCHIEF - Im Allergic To Flowers, 10. PEANUT BUTTER CONSPIRACY - Time Is After You, 11. THE SEEDS - A Thousand Shadows, 12. FIRE ESCAPE - Love Special Delivery, 13. THE LYRICS - Wait, 14. FENWICK - Mindrocker.
VOLUME 2
01. THE DEL-VETTS - Last Time Around, 02. BANSHEES - Project Blue, 03. SATURDAYS CHILDREN - Deck Five, 04. THE KNAVES - The Girl I Threw Away, 05. PRIDE & JOY - If Youre Ready, 06. SOUNDS UNLIMITED - A Girl A s Sweet As You, 07. THE SHADOWS OF KNIGHT - Someone Like Me, 08. OSCAR & THE MAJESTICS - I Cant Even Explain, 09. THE LOST AGENSY - One Girl Man, 10. SHADY DAZE - Ill Make You Pay, 11. THE FAMILY - San Francisco Waits, 12. CHERRY SLUCH - I Cannot Stop You, 13. THE TROLLS - Dont Come Around, 14. THE FACTORY - High Blood Pressure.
VOLUME 3
01. THE CHARLATANS - 32-20, 02. THE CHARLATANS - The Shadow Know, 03. THE SHADES - Ballot Bachs, 04. THE McCOYS - Dont Worry Mother, 05. THE MDDLE CLASS - I Happen To Love Her, 06. THE NEXT FIVE - He Stole My Love, 07. THE EVERPRESENT FULLNESS - Doin A Number, 08. THE BALLOON FARM - A Question Of Temperature, 09. THE SHAGS - Hide Away, 10. THE FIFTH ORDER - Today (I Got A Letter) , 11. THE SHAPE OF THINGS - So Mystifying, 12. THE MARAUDERS - Out Of Sight, Out Of Mind, 13. THE GRAY THINGS - Charity, 14. THE KORDS - Boris The Spider.
VOLUME 4
01. THE MOVING SIDEWALKS - 99th Floor, 02. THE MOVING SIDEWALKS - What Are You Going To Do, 03. THE MOVING SIDEWALKS - Need Me, 04. THE MOVING SIDEWALKS - Every Night A Few Surprise, 05. THE GREAT BELIEVERS - Comin Up Fast, 06. SCOTTY McKAY QUINTET - The Train Kept A-Rollin, 07. A-440 - Torture, 08. JOHNNY WINTER - Birds Cant Row Boats, 09. THE THINGS - I Dont Believe It, 10. THE STOICS - Enough Of What I Need, 11. THE PANDAS - Walk, 12. THE BAD ROADS - Blue Girl, 13. THE STOICS - Hate, 14. SATORI - Time Machine.
VOLUME 5
01. LINDY BLASKEY & THE LAVELLS - Let It Be, 02. LINDY BLASKEY & THE LAVELLS - You Aint Tuff, 03. THE STANDELLS - Big Boss Man, 04. FAINE JADE - It Aint True, 05. THE LEAVES - Love Minus Zero, 06. THE MUSIC EXPLOSION - Sunshine Games, 07. THE MUSIC EXPLOSION - Road Runner, 08. WE THE PEOPLE - In The Past, 09. LORD & THE FLIES - Echoes, 10. MATTHEW MOORE PLUS FOUR - Codine, 11. THE SOUL TRIPPERS - King Bee, 12. THE THYME - Love To Love, 13. THE WARNER BROTHERS - Lonely I, 14. CAPT GROOVEY & HIS BIBBLEGUM ARMY - Capt. Groovy.
VOLUME 6
01. WE ARE THE PEOPLE - You Burn Me Up And Down, 02. WE ARE THE PEOPLE - He Doesnt Go About It Right, 03. THE GAS CO. - Blow Your Mind, 04. THE FELICITY - Hurtin, 05. LYME & CYBELLE - Follow Me, 06. THE FANTASTIC ZOO - Light Show, 07. THE BAROGUES - Musical Tribute To The Oscar Mayer Weiner Wagon, 08. THE UNIQUES - You Aint Tuff, 09. JOHN FRED & HIS PLAYBOYS - Boogie Children, 10. JOHN FRED & HIS PLAYBOYS - Somethings Going On, 11. THE GROOP - Woman Youre Breaking Me, 12. THE LOST SOULS - Simple To Say, 13. JAMIE LYONS - Stay By My Side, 14. RANDY FULLER - Its Love, Come What May.
VOLUME 7
01. MARK IV - Hollow Woman, 02. THE BAD SEEDS - King Of The Soap Box, 03. THE SURPRISE PACKAGE - Out Of My Mind, 04. THE PLAYBOYS OF EDINBURG - News Sure Travels Fast, 05. THE RISING SONS - Candy Man, 06. THE RISING SONS - The Devils Got My Woman, 07. LARRY WILLIAMS & JOHNNY WATSON WITH KALEIDOSCOPE - Nobody, 08. THE SPARROW - Twisted, 09. THE SPARROW - Green Bottle Lover, 10. THE DENIMS - IM Your Man, 11. THE FUGITIVES - Mean Woman, 12. DICK WAGNER & THE FROST - Sunshine, 13. THE SPARROW - Tomorrows Ship, 14. THE SPARROW - Isnt It Strange.
VOLUME 8
01. THE BUSHMEN - Baby, 02. THE BUSHMEN - What I Have Ill Give To You, 03. FAMILY TREE - Prince Of Dreams, 04. FAMILY TREE - Live Your Own Life, 05. THE NEWPORTS - The Trouble Is You, 06. THE FANTASTIC ZOO - This Calls For Celebration, 07. POOTHER, UNLIMITED - Tastee Freeze, 08. THE AZTECS - Summertime Blues, 09. JOEY PAIGE - Roll Over Beethoven, 10. THE MINITMEN - Smokin In The Boys Room, 11. HEAD LYTERS - Youd Better Come Home, 12. THE BEEDS - Run To Her, 13. THE NEW YORKERS - Again, 14. SATURDAYS GARAGE - River Of Styx.
VOLUME 9
01. THE OTHERS - I Cant Stand This Love, 02. THE OTHERS - Until I Heard It From You, 03. THE OTHERS - (I Remeber) The First Time I Saw You, 04. STAINED GLASS - My Buddy Sin, 05. STAINED GLASS - We Got A Long Way To Go, 06. LIVERPOOL FIVE - New Directions, 07. STONE COUNTRY - Wheels On Fire, 08. BEDFORDE SET - Girl, Go Run Away, 09. THE BLUE THINGS - La Do Da Da, 10. THE BLUE THINGS - Doll House, 11. THE BLUE THINGS - The Orange Rooftop Of Your Mind, 12. THE BLUE THINGS - Twist An Shout
13. THE BLUE THINGS - You Can Live In Our Tree, 14. KING BEES - Lost In The Shuffle.
VOLUME 10
01. THE KNIGHT RODERS - I, 02. THE MUSIC MACHINE - Double Yellow Line, 03. THE MUSIC MACHINE - Absolutely Positively, 04. THE MUSIC MACHINE - The Eagle Never Hunts The Fly, 05. THE MUSIC MACHINE - Ive Loved You, 06. THE ROYAL GUARDSMAN - Leaving Me, 07. THE WHETHER BUREAU - White And Frosty, 08. THE UNCALLED FOR - Do Like Me, 09. THE UNCALLED FOR - Get Out Of The Way, 10. TEDDY & THE PANDAS - (Bye Bye) Out The Window, 11. TEDDY & THE PANDAS - Once Upon A Time, 12. THE ENERGY PACK - See That I Come Home , 13. THE FALLEN ANGELS - Have You Ever Lost A Love, 14. PRIMROSE CIRCUS - P.S. Call Me Lulu, 15. THE WILDFLOWERS - Baby Dear, 16. THE WILDFLOWERS - Wind Dream, 17. EUPHORIA - Hungry Woman, 18. THE OTHER SIDE - Streetcar, 19. THE WILDFLOWERS - Coffee Cup, 20. THE HARBINGER COMPLEX - I Think Im Down, 21. TEDDY & THE PANDAS - Smokey Fire, 22. THE WILDFLOWERS - Jump In, 23. THE OTHER SIDE - Walking Down The Road, 24. HARBINGER COMPLEX - When You Know Youre In Love, 25. EUPHORIA - No Me Tomorrow, 26. THE HARBINGER COMPLEX - Time To Kill, 27. THE HARBINGER COMPLEX - My Dear And Kind Sir, 28. TEDDY & THE PANDAS - We Cant Go On This Way.
VOLUME 11
01. THE BOLD - Gotta Get Some, 02. THE OUTCASTS - I Didnt Have To Love Her Anymore, 03. THOMAS A EDISON ELECTRIC BAND - The Name Of The Game, 04. THE RATIONALS - Feelin Lost, 05. THE RATIONALS - Sing, 06. THE RATIONALS - Leavin Here, 07. THE DANTES - Can I Get A Witness, 08. THE YELLOW PAYGES - Never See The Good In Me, 09. THE YELLOW PAYGES - Jezebel, 10. THE FABULOUS PACK - Wide Trackin, 11. THE PACK - Harlem Shuffle, 12. THE ZOO - Where Have All the Good Times Gone, 13. ? & THE MYSTERIANS - Do Something To Me,14. SENATOR BOBBY - Wild Thing.
VOLUME 12
01. FEVER TREE - I Can Beat Your Drum, 02. FEVER TREE - Hey Mister, 03. STATESIDERS - She Belonged To Another, 04. STATESIDERS - Patterned The Same, 05. BOB & THE AVARONES - Patti, 06. NOONEY RICKETT & THE NOONEY RICKETT FOUR - Bye Bye Baby, 07. ROCK N ROLL GYPSIES - Love-In, 08. NEW COLONY SIX - Cadillac, 09. THE OTHERS - My Friend The Wizzard, 10. JEANNE PIERSOL - Gladys, 11. PARRISH & WILDE - Dont Fight It, 12. COUNTRY GENTLEMEN - Saturday Night, 13. JOEY COVINGTON - Boris The Spider, 14. HOPPI & THE BEAU HEEMS - I Missed My Cloud.
VOLUME 13
01. LANCE FOX & THE BLOODHOUNDS - Thats Your Problem, 02. LANCE FOX & THE BLOODHOUNDS - You Got Love, 03. THE SIXPENTZ - Imitation Situation, 04. THE CLOCK-WORK ORANGE - What Am I Without You, 05. THE PATRIOTS - The Prophet, 06. 20th CENTURY ZOO - Bullfrog, 07. 20th CENTURY ZOO - Only Thing Thats Wrong, 08. THE SHANE - Dont Turn Me Off, 09. THE SHANE - That Girl Of Mine, 10. TRUTH - I Can, 11. THE BITTERSWEETS - Another Chance, 12. THE BAD BOYS - Love, 13. PASTERNAK PROGRESS - Flower Eyes, 14. PASTERNAK PROGRESS - Cotton Soul.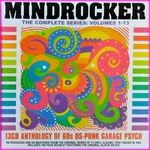 Perfumed Garden Volume Two (CD)
2002
Past & Present PAPRCD2042
Track List:
Kult-No Home Today, Eyes-When The Night Falls, Poets-Baby Dont Do It, Ace Kefford Stand-For Your Love, Ruperts People-Reflections Of Charles Brown, Thane Russal + Three-Security, Deviants-I'm Coming Home, Fleur De Lys-Liar, Kult-Mister Number One, In Betweens-You Better Run, Glen Athens + The Trojans-Let Me Show You How, Gary Leeds + Rain-Francis, Les Goths-Turn Over.
'Bonus' tracks: Drag Set - Day & Night, Fleur-De-Lys - Mud In Your Eye, Accent - Red Sky At Night.
Review:

Originally released by Psycho Records (PSYCHO 15) from Margate, England back in 1983 on vinyl and later on CD by Reverberation in 1994, Perfumed Garden Volume Two has now had new life breathed into it by way of Past & Present who have Re-Mastered it and re-reled re-released it on CD with the following bonus tracks:
Drag Set - Day & Night, Fleur-De-Lys - Mud In Your Eye, Accent - Red Sky At Night
As with earlier volumes of this brilliant series we are treated to more top notch British Psych/Freakbeat from the 1967-1969 era with some true classics included on this package some of which, such as The Drag Set, have not appeared comped in too many other places, only Best Of Strike Records and Rare 60's Beat Treasure as far as I know..(?).
Not quite the same for Yorskire's The Accent who are very much in the 'over comped' vein appearing on at least six or seven other psych comps.
I guess this is starting to become a problem with some comps and an issue that may prevent collectors from shelling out their hard earned on tracks they already own, but for the majority of the bands featured here, coupled with the great value for money from Past & Present makes this a worthy addition, particularly if you do not have the vinyl originals.
The Kult - No Home Today is one of my all time favourite British psych tracks and IMHO stands head and shoulders above virtually everything else this comp has to offer with The Eyes - When The Night Falls coming in as a second place runner up.
The bonus tracks in this instance are seamlessly tacked on at the end and go very well with the existing tracks, Fleur-De-Lys - Mud In Your Eye being a particularly fine choice!!
Another high quality product from Past & Present who are continuing to maintain their consistently high standard of releases.
Reviewed by pOoTer - February 2003
Psychotic Moose & The Soul Searchers
2001
Past & Present PAPRCD2034
Track List:
THE HANGMEN - What A Girl Can Do, THE HANGMEN - Faces, RICHIE'S RENEGADES - Dont Cry, BRAM RIGG SET - I Can Only Give You Everything, BRAM RIGG SET - Take The Time Be Yourself, THE WOOLIES - Who Do You Love, HM SUBJECTS - Dont Bring Me Down, JEREMIAH - No Sense Nonsense, MOONRAKERS - Baby Please Dont Go, INVASION - Do You Like What You See, ROYAL AIRCOACH - Wondering Why, THE FALCONS - I Gotta See Her, SHADOW CASTERS - Cinnamon Snowflake, MORNING AFTER - Things You Do, BLUE THINGS - The Orange Rooftop Of Your Mind, THE FREE - Decision For Lost Soul Blue.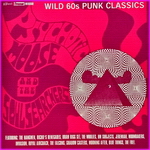 Review:
Another eagerly awaited release from Past & Present is this fine 60's Punk comp featuring some lesser known bands from the Sixties, originally released on obscure American label, Psychotic Moose in 1982 on a limited (now hard to find) edition run of 500 copies.
There are some very early examples of the classic 60's Punk sound represented here, none better than The Hangmen, hailing from Washington DC and released in 1965 with What A Girl Can't Do and their second single, this time from 1966, Faces. The former has not had many appearances on comps, other than on Pebbles 1 and a couple of others (that I can't remember right now..)
Riche's Renegades Don't Cry is the A-side of their sole single from 1966. Next up is a rather lame version of I Can Only Give You Everything, recorded in 1967 by The Bram Rigg Set, out of North Haven, Conneticut the B-side of the former single actually being a much better punker!!.
Now we are getting somewhere!! The Woolies version of Who Do You Love (1967) is awesome, second only to The Preachers snarling version from 1965 (see Pebbles 1).
Next up is a slightly tame cover of The Pretty Things, Don't Bring Me Down from Florida's HM Subjects, punked up a little. Jeremiah, from 1965 is a slightly Dylan-esque pop tune with perhaps a hint of what was to come by way of some sweet harmonica. Next up are the Moonrakers from Denver with an above average cover of Baby Please Don't Go, this has featured on several other comps, namely Highs In The Mid Sixties, Mayhem & Psychosis and Victims Of Circumstances.

The Invasion, from Milwaukee with Do You Like What You See (surprisingly from 1967 as it sounds at least a year earlier!!) is a fine snarly punker with all the right ingredients to satisfy 60's Punk fans anywhere.
The Royal Aircoach, out of Boston, Massachusets give us Wondering Why, a fantastic slice of Garage/Psych and a real gem of a track (check the ending!!). Following this cool track comes New York's Falcons with I Gotta See Her, a stomper from 1966.

Oooohhh, Mmmmmmnnn, now THIS is the pinnacle of the entire comp IMHO, The Shadow Casters, out of Aurora, Illinois with this beautiful Folk/Psych jewel which was the A side of their second single, released in 1966. Their other single, 'It'll Be Too Late featured on the Garage Zone comps but does not even compare to this wonderful song....BUY THIS CD JUST FOR THIS ONE TRACK!!!
The Morning After, another band from Massachusets, supply us with Things You Do, a fine punk edged pop psych single, originally released in 1967 followed by The Blue Things with Orange Rooftop Of Your Mind, their 8th (out of 10) single, released in 1966 and sounding very Brit Psych in places!! This band have been very heavily comped and also have several retrospective albums available that tell their long and detailed story (they were around from 1964 to 1967 and released 10 singles, plus an album).
This excellent comp ends with The Free, from Detroit, Michigan with their adventurous psych masterpiece (A Day Of Decision) For Lost Soul Blue, released in 1968 which although a little late for this kind of music is an interesting piece.
As usual from Past & Present, another brilliant compilation..........I may have said this before (sorry if I did!) but this label is like Bam Caruso used to be, you knew they 'never released anything bad' so you just went and bought it because it was on Bam Caruso and were never dissapointed. Past & Present in our opinion is just that, top quality psych/punk/freakbeat releases that are a 'Sure Thing'.

Reviewed by pOoTer - August 2002
We Can Fly 2 (UK Psychedelic Obscurities)
2001
Past & Present (PAPRCD2037)
Track List:
Shy Limbs - Rick Or Two, Brainbox - Amsterdam, The First Days, The Cedars - Hide If You Want To Hide, Pugh - Love Love Love, John Fitch & Associates - Stones Out Of It, The Lords - Dont Mince Matter, Nite People - Love, Love, Love, Love, The Montanas - Difference Of Opinion, The Julian Kirsch - Clever Little Man, Blonde On Blonde - All Day And All Night, Avalanche - Rabbits, West Coast Consortium - Colour Sergeant Lilllywhite, Tages - Fuzzy Patterns, The Mirage - Hold On, The Petards - Tartarex, The Bystanders - Cave Of Clear Light, A.P. Dangerfield - Conversations (In A Station Light Refreshment Bar), A.P. Dangerfield - Further Conversations, Blinkers - Original Sin, Danny Mcculloch - Colour Of The Sunset, Joy Unlimited - Mr Pseudonym, Moonshine - Garden Of Men.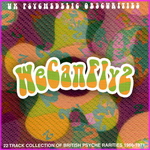 Review:
The guys at Past & Present have trawled the vaults and come up with 22 tracks of long forgotten, if ever heard of rarities of classic psych / freak beat grooves spanning the '66 t0 '69 era with a couple of tracks spilling over into '70 / '71. A good choice of tracks to warp you back in time and recommended for any fan of obscure psych from that era.
However some of it does come across as jump on the bandwagon pop nonsense which personally doesn't do a thing for me, but, ther are a few outstanding tracks amongst this collection which make it worth having, notably:- Amsterdam, the first days, by "Brainbox" who evolved into "Focus" and thanks to Jan Ackerman give Cream (Sunshine of your love) style guitar with a Hendrix feel as well. A very nice piece of classic psych.

Also, Don't mince matter by "The Lords". Germanys' then top beat band getting funkily psyched out.
Love, love, love, love, love. by "Nite people". Big screaming acidic vocals and guitar.
"Blonde on Blonde"s Middle Eastern- sitar track, All day and all night.
Tartarex by The "Petards". Total head music, floaty with a whacked out acidic guitar. Probably the best track on the album.
"Blinkers", Original sin, Powerfully soulful bluesed out vocals and guitar work. A very sweet spine tingler.

Reviewed by Sir Eel - April 2002.