"A dark corner of the void dedicated to....Psychedelia, Acid Rock, Progressive Rock, Garage Bands, 60's Punk, Krautrock, Freakbeat, wig-lifting rarities, Books, Posters, Light Shows and other STRANGE items related to pSycheDelic music..."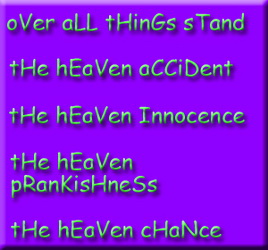 Whats this site all about then?
pOoTer's pSycheDelic shAcK's aim is to be an online resource for all things related to psychedelic music & culture, kind of an encyclopaedia if you like?.
We were here before Myspace, Blogs and Social Media were even invented.

Things you can expect to find here are Psychedelic album reviews, Book Reviews, Movies, Gig reviews, Top Tens, The World's first Light Show Index, Insane Ramblings, Chronologies, Art, Hardcore Porn (lie), interesting facts, Lunatics, Posters and anything else that fits in.
We at Pooterland like free stuff and do stuff for people for free so this site is an information sharing project.
It's only here to spread the word...
What's this site not about then?
pOoTer's pSycheDelic shAcK is a non-commercial, non-profit making venture, entirely self funded and not intended to be competing with anyone, living or dead.