High Society (Detroit)
A Light Show from Detroit that although appearing on a good few posters I know nothing about the personnel behind them, can you help? If so please make contact on the link below.


They did some shows at The Grande Ballroom (which often did NOT name Light Show's on their posters).


One example being a Chambers Brothers gig with the poster being deisigned by Gary Grimshaw with support from MC5 (1st) and The Thyme (2nd) on 1st/2nd September 1967.
If you can help with more information about this Light Show we would love to hear from you.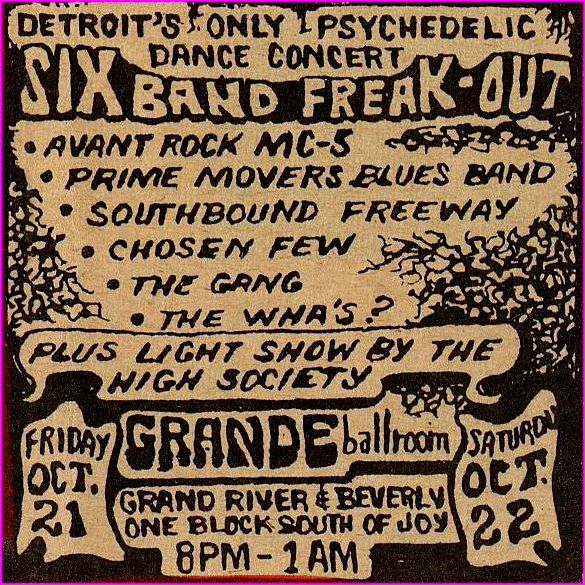 MC5, Prime Movers Blues Band, Southbound Freeway, Chosen Few, The Gang, The Wha's - Grande Ballroom Detroit October 21st 1966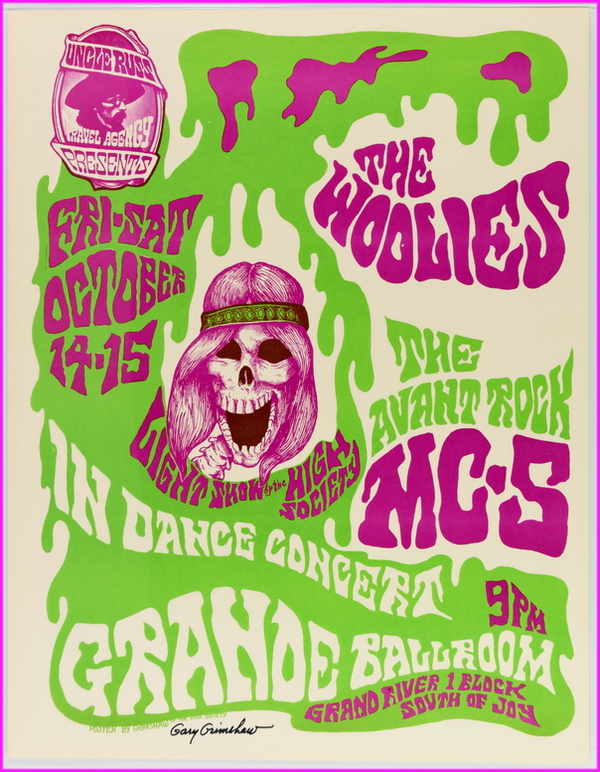 Woolies, MC5, Grande Ballroom October 14th 1966